Keith Jenkins | Chair
Keith is a solicitor who has acted for the providers, builders and funders of social housing for over 40 years. He has been on the board of a number of charities and housing associations including nine years as vice-chair of Poplar Housing and Regeneration Community Association. He is currently Chair of a for-profit provider Funding Affordable Homes Housing Association.
Keith is delighted to have been appointed Chair of RHP Group, particularly as he was RHP's solicitor when it was set up in 2000.
Declared Interests:  New Homes Law Ltd, Funding Affordable Homes Housing Association.  Keith's daughter is the Finance Director of Keep Britain Tidy.
---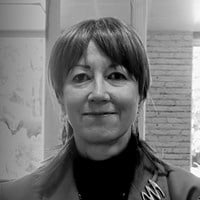 Jenine Langrish | Senior Independent Director
Jenine spent around 25 years working in the City, mainly as a UK equity fund manager responsible for looking after charitable funds. More recently she has held a number of non-executive roles with a variety of not-for-profit organisations. This included nine years on the board of Town and Country Housing Group, a housing association based in Tunbridge Wells, where she chaired their Investment and Finance committee. She was also a member of the Risk and Audit Committee of a Tower Hamlets-based housing association, Gateway Housing, for eight years. Jenine has lived in the Borough of Richmond for over 30 years and is delighted to be on the board of RHP, her local housing association. She is an enthusiastic member of a number of local organisations. 
Declared Interests: Jenine is a member of a number of local organisations (the Richmond Society, Friends of Richmond Park, Friends of Kew Gardens, Richmond & Twickenham Friends of the Earth). She sits on a committee (the Active Travel Advisory Group) for Richmond Council.
---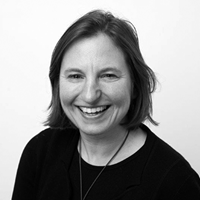 Sarah Thomas |
Chief Executive
Sarah has 12 years' experience in the housing sector at Executive level, most recently as Chief Operating Officer at Peabody, and Interim Chief Executive and Chief Operating Officer at Catalyst. Prior to roles in housing, Sarah worked in the commercial sector including over eight years' experience at a senior level at Eurostar. Sarah's roles have covered a wide range of business activities including strategic planning, transformation, operations, customer experience and corporate services.
Declared interests: Sarah has also been a non-executive on the panel of advisors for the Housing Ombudsman and is currently a board member for the for-profit housing provider, Rezide.
---
Suzanne Avery |
Board member
Suzanne has over 25 years' extensive experience at the forefront of the real estate and housing finance sectors, formerly as Managing Director of the London Real Estate Finance Group & Sustainability at RBS, where she built a significant business that was awarded some of the largest and most complex UK real estate debt and capital markets transactions. She is now engaged in a range of corporate and charitable initiatives in the UK and internationally.
Declared interests: Having held various board appointments over the last 15 years in healthcare and property-related sectors including at A2 Dominion, Suzanne is currently a Trustee of the Penny Trust, a senior advisor with Centrus, NED of London Metric Property Ltd, and a Church Commissioner. Suzanne co-founded and is vice-chair of Real Estate Balance Ltd.
---

Jane Gallifent

 | Board member

Jane is the Director of Development & Sales at Aster Group, bringing 30 years of experience in delivering new homes across a wide range of tenure throughout the South East and West of England. Jane leads a team responsible for a large development programme ranging from S106 opportunities, land acquisition, Joint Ventures, Partnerships, and Community Land Trusts and is on track to deliver over 10,000 homes over the next seven years for the Group

Declared Interests: Employee of Aster Housing Group, Director of Aster LD Ltd.
---
Shabana Jamil | Board member
Shabana heads up the hydrogen storage business model team at the Department of Energy Security and Net Zero and has previously led the commercial design of the low-carbon hydrogen production contract (LCHA). Her work is essential for attracting investment in hydrogen storage facilities and supporting the UK to meet its net zero commitment. More broadly, Shabana has ten years of experience working in central government roles across a range of strategy, finance and policy roles, with a focus on infrastructure.
Declared Interests: Shabana is a member of the Government Economic Service.
---
Chris Ling | Board member
Chris is a highly-experienced CFO with over 25 years of senior finance roles across a wide range of industries and companies. He is the Group CFO of Park Holidays, the largest operator of holiday parks in the South of England. Prior to Park Holidays, Chris worked in a number of large FTSE-listed businesses including Centrica where he was the Finance Director of both the residential and commercial energy supply businesses. He is a Chartered Accountant with a degree in Physics from Imperial College.
Declared Interests: Companies that form part of the Tiger Group. Chris is a director of RHP Finance plc.
---
Faith Locken | Board member
Faith is a chartered commercial surveyor and has worked in real estate and the built environment for over a decade in a number of roles including real estate valuation, agency, investment, and development. Most recently she was Development Manager at Countryside Partnerships where she managed the design and delivery of large regeneration schemes in London. Faith is also the founder of We Rise In, a business dedicated to improving diversity, equity, and inclusion in corporate industries through professional training and development programmes.
Declared interests: Alleyn's School Governor, Trustee of St Faith's Community & Youth Foundation, Director of We Rise Group Ltd.
---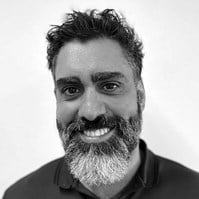 Antonio Shabbir | Board member
Antonio spent 20 years of his career in the telecommunications industry holding senior roles across customer operations, marketing, sales, and finance. Most recently had led digital & customer experience transformations across the telecommunications, online retail, and travel industries. Antonio currently holds the position of Customer Experience Director at EasyJet Antonio is passionate about delivering exceptional customer experiences both through best-in-class digital capabilities and through engaged front-line colleagues. 
Declared interests: Shabbir Consulting (not currently trading). 
---
Sarah Weller | Board member
Sarah is an experienced digital leader and innovator. Currently co-founder and CEO of an emerging technologies business called OPENFORMAT which looks at how decentralized technologies can be used for wealth redistribution and new types of value exchange. Sarah has worked with a range of businesses throughout her career from start-ups to global corporations. One of her career highlights was designing and running the NHF's Greenhouse programme, an incubator across the housing sector across the UK.
Declared Interests: CEO of OPENFORMAT. 
---
Felice Webbe | Board member
Felice has a wealth of lived experience, which includes over 35 years of investing in some of the most vulnerable members of society, and a diverse network of marginalised individuals. The work has included supporting victims of abuse, young people, refugees, rough sleepers, victims of modern-day slavery, debt counselling, tenancy sustainment, and homelessness. Felice currently works for a Local Authority and is commissioned by the Ministry of Housing and Local Government (MHLG) as part of the rough sleepers initiative.
Felice is a facilitator of change and is fully committed to ensuring that the voice of customers is heard and their issues acted upon in a fair, just, and timely manner. The drive is for there to be transparency and inclusion in relation to supporting the diverse communities that we serve, building on the wealth of experience that customers bring, and allowing for this to be communicated to RHP to build and strengthen existing relationships.
Declared Interests: Felice is a member of the Eden Project Community Action, member of The Vine Road project, a community-based food growing initiative, and Friends of Barnes Common
---
Executive Directors 


Corinna Bishopp | Executive Director of Finance
Corinna joined RHP as Executive Director of Finance in July 2017. She is a Fellow of the Institute of Chartered Accountants in England and Wales and has operated at Director level in a wide variety of industries. Before joining RHP she was Interim Group Finance Director at Thames Valley Housing, and a consultant advising on the Thames Valley and Genesis Housing Association merger. She also worked on the successful IPO at the UK's Leading Retirement Builder McCarthy & Stone, was Interim Chief Financial Officer at Eversholt Rail and spent over 10 years in Bupa, including as Chief Financial Officer of Bupa Latin America in Miami.
Declared Interests: Corinna is a Director of RHP Finance plc and Non-Executive Director of Peter Bedford Housing Association.
---
Lucy Graley | Executive Director of Customer Services
Lucy has been at RHP since October 2018, where she originally joined as Executive Director of People and Business Services. In April 2022, she moved to lead the customer and operations part of RHP as Executive Director of Customer Services. Through this she is demonstrating how delivering great culture and people engagement can drive and deliver excellent business performance and customer service. Lucy is a CIPD Fellow and has worked leading business change at Director level within the not-for-profit sector. She has worked in main charities such as the Royal Horticultural Society and the Cystic Fibrosis Trust, plus in the professional sector at Grant Thornton. Lucy has also undertaken several voluntary positions including at Amnesty International, Governor at Holy Cross School, and as a Trustee at London Cyrenians Housing Association.
Declared Interests: None.
---

Julian Chun | Executive Director of Homes
Julian joined RHP as Executive Director of Homes in June 2022.  He is a Chartered Member of the Chartered Institute of Housing (CMCIH) and has spent most of his career leading service improvements across asset and housing management for several local, regional and national housing providers.  Most recently he held executive roles at VIVID Homes, with responsibility for the merger between Sentinel and First Wessex HAs to create VIVID, strategic asset management and an in-house maintenance team of over 300 trades.  Trained as a building surveyor at South Bank University, Julian has led diverse professional teams with a clear focus on staff engagement and customer services.  He has held several voluntary roles in local community groups, and non-executive roles within the housing sector. 
Declared Interests:Julian is an Independent Committee Member (Assets & Development) at Saxon Weald Housing Association and a non-executive director of Croydon Churches Housing Association.
---
RHP Finance plc board members: Sarah Thomas, Corinna Bishopp, Antonio Shabbir & Chris Ling (see bios above).
RHP Finance plc was incorporated on 27th November 2014 (company number: 9331195)
RHP Property Limited was incorporated on 13th April 2018, company no. 11309199. On 23 February 2023, the company name changed to RHP Home (Repairs) Limited.
RHP Home (Repairs) Limited board members: Sarah Thomas, Corinna Bishopp, Lucy Graley & Julian Chun (see bios above). 
RHP Develop Limited was incorporated on 28th March 2018, company no. 11280666.
RHP Develop Limited board members: as RHP Group board (bios above).